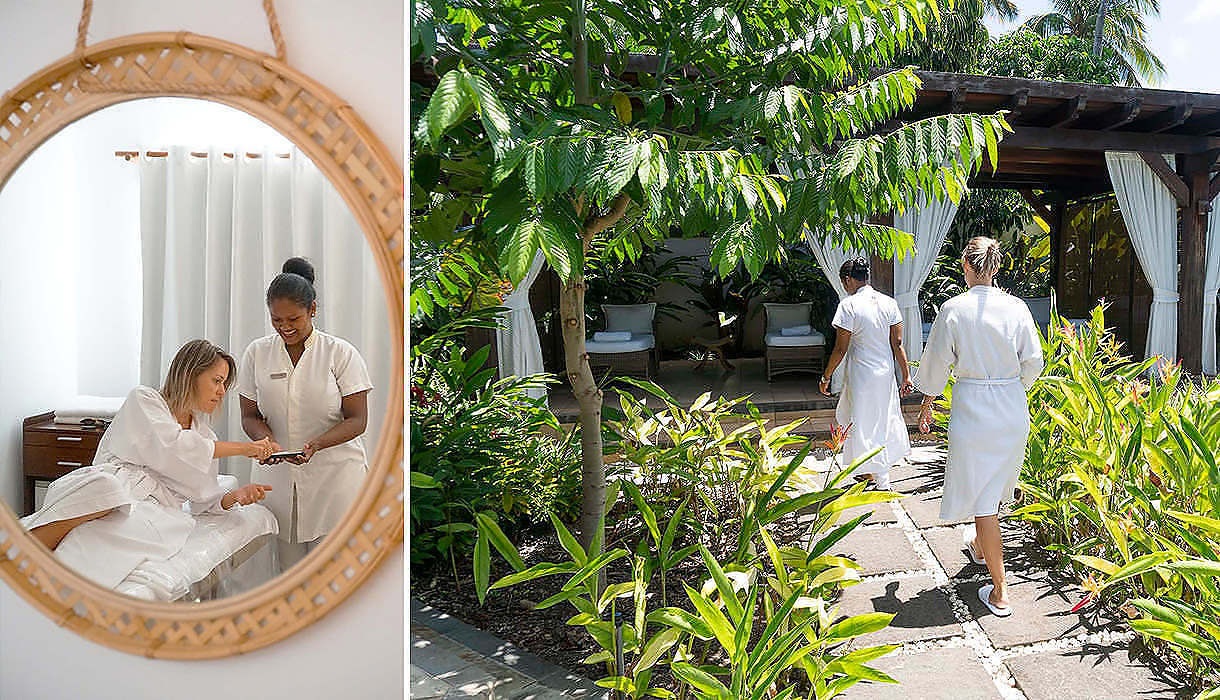 My experiences of spas in Mauritius
The temples of well-being are numerous in Mauritius. Hotel spas offer a large range of body care adapted to everyone in dream settings: massage, body and face care, scrubbing, wrapping, etc. The holiday period is a time of rest and renewal. Take advantage of a keep-fit programme to get back in shape. The responsible person of each spa will guide you on the type of treatment you need. Follow us in our experiences made in different hotel spas where we enjoyed this sensory and soothing journey with our children.
Spa in couple or with children
Some spas in Mauritius provide a double cabin for couples who want to share this relaxing moment with their spouse. This initiative is particularly appreciated by those who spend their honeymoon in Mauritius.
You will enjoy a professional massage with essential oils thanks to the expert hands of the therapists in a cosy and sweet atmosphere. You can then relax in a private indoor pool or in a relaxation area and enjoy the moment in your bathrobe. Children can also have access to this age-appropriate treatment.
Our children, Raphael and Victor, lived this experience during our stay at the Tamarina Golf and Spa. The masseuses gave them a leg, arm and back massage. At the beginning, as they are very ticklish, they started to laugh, but after a while they started to relax and took much pleasure. They both enjoyed their massage session. They also appreciated the ritual bath in the oval scented bathtub, filled with petals of flowers. Laurent and I also enjoyed our session.
I had chosen a classical massage and, my husband Laurent, an oriental massage with pockets of plants. It is a unique experience that I highly recommend to all those who are on holiday in Mauritius.
At the Veranda Tamarin Hotel, we tested the Seven Colours Wellness Experiences spa in a double cabin. Having each chosen a colour that corresponds to a chakra, we were attracted by a scrub with different ingredients. Laurent chose tea and coffee and I chose vanilla, sugar and coconut. This treatment lasted 30 minutes and leaved a delicious smell on our skin. We were then ready for a typical Mauritian massage to relax our muscles. This provided us with extraordinary well-being.
Grégory, a certified osteopath who practises at the Hotel Héritage telfair, then took us in charge for an osteopathy session that has put us in better shape. Beforehand h e explained to us the cause of some blockages in the human body and the steps to take for a speedy recovery.
Visiting spas in couple proved to be a very interesting experience. We therefore recommend that, during your holidays in Mauritius, you pay a visit to anyone of these two spas we tested, and you won't be disappointed.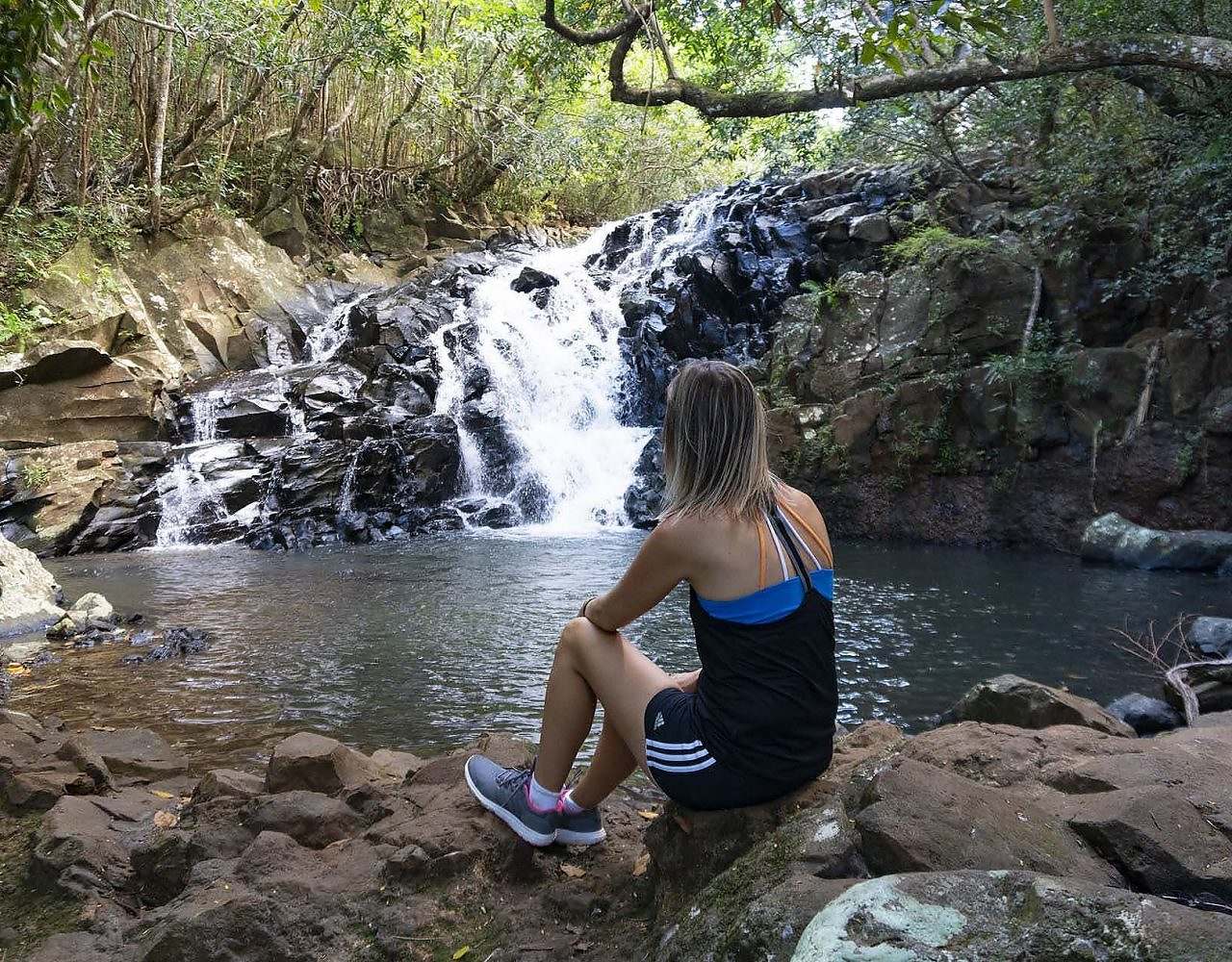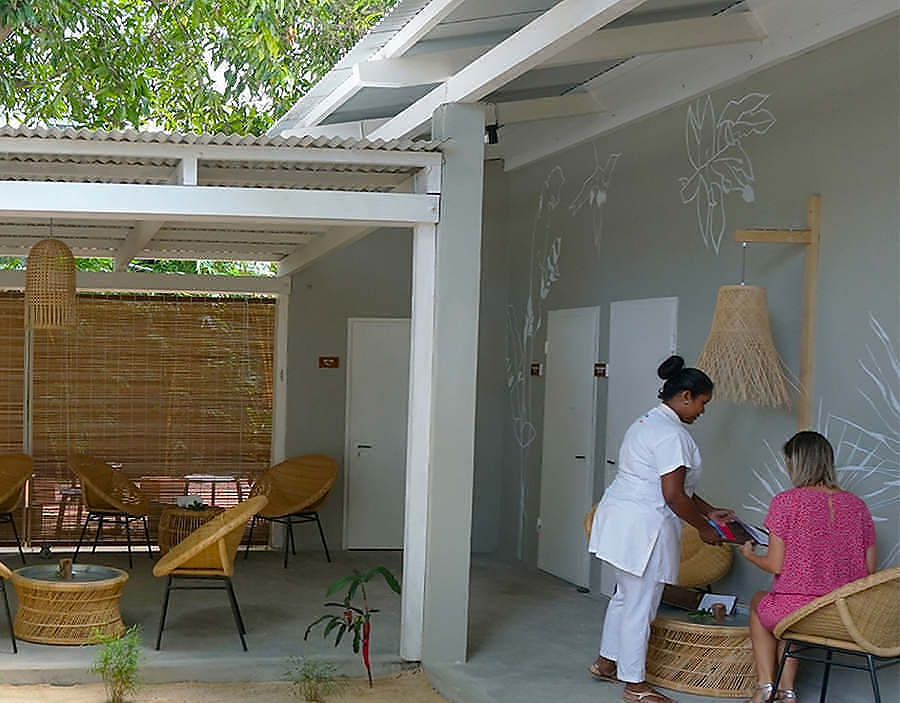 The practice of yoga is common in Mauritius; there are plenty of Zen places to practice it such as beaches, gardens, and other relaxation areas.
Early in the morning, you will begin with a salute to the sun to start the day in style. Accompanied by a professional, in group class, learn to make deep and complete breaths, to perform correctly the various poses, stretches and relaxations for a tonic body and a Zen mind. If you are on the beach by the sea you will be accompanied by the song of the birds and the friendly noise of the waves!
We took a Hatha yoga class on the beach with the kids at Heritage Telfair under the watchful eye of Karine. We had a good time discovering the benefits of yoga.