We went to the Veranda Tamarin spa, which is called the Seven Colours Wellness Experiences, for a scrub and a signature massage.
The place is intimate and tastefully decorated in the local and authentic atmosphere of Veranda Tamarin : many local materials, simple elements, delicate scents of essences… A real change of scenery while remaining well anchored in Mauritius. As I am passionate about decoration, I will tell you a little more about this subject. Once again, the Seven Colours Wellness Experiences spa is in perfect harmony with the local and authentic concept of the Veranda Tamarin hotel, with simple decorative elements that highlight the local material.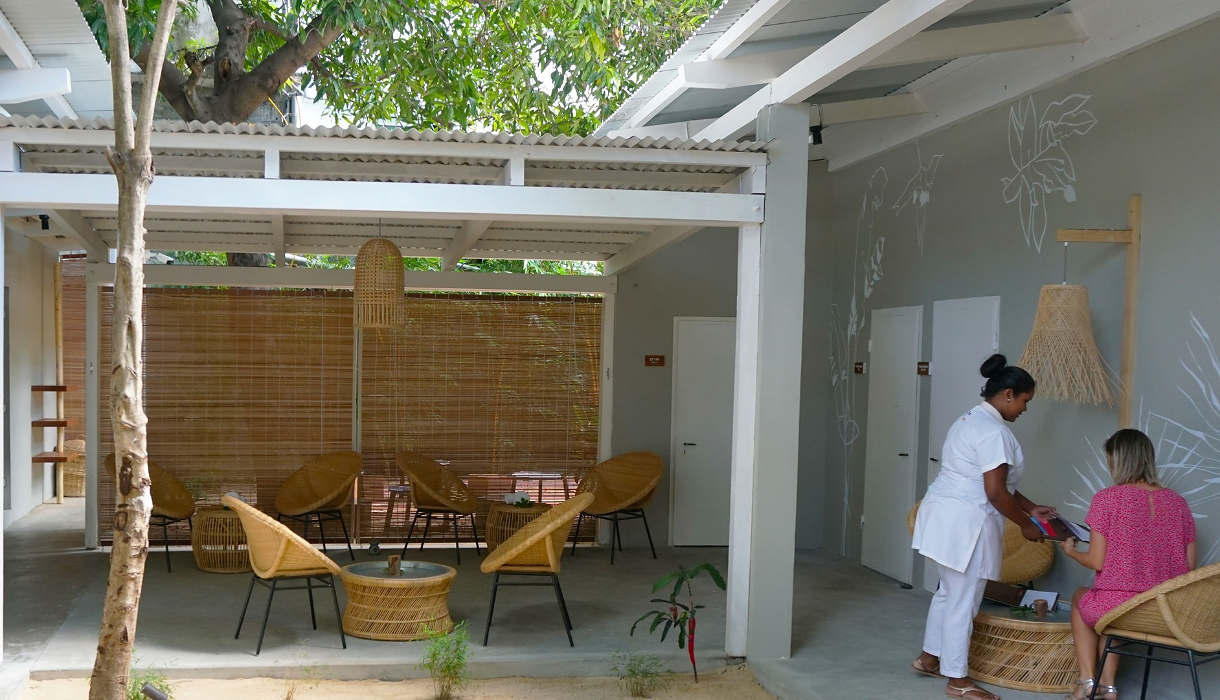 A lot of wood and white, soothing colours, relaxing music, birds' song, kindness and quality of care make me highly recommend the Seven Colours Wellness Experiences spa, especially since it is open to non-residents and all Mauritians. The name of the Spa refers to the Lands of the Seven Colours of Chamarel, and so, once inside, we are asked to choose one of these colours. I choose orange (which represents self-respect, emotions, creativity, stimulation and social) and Laurent, green (which represents social identity, love, compassion, generosity and harmony).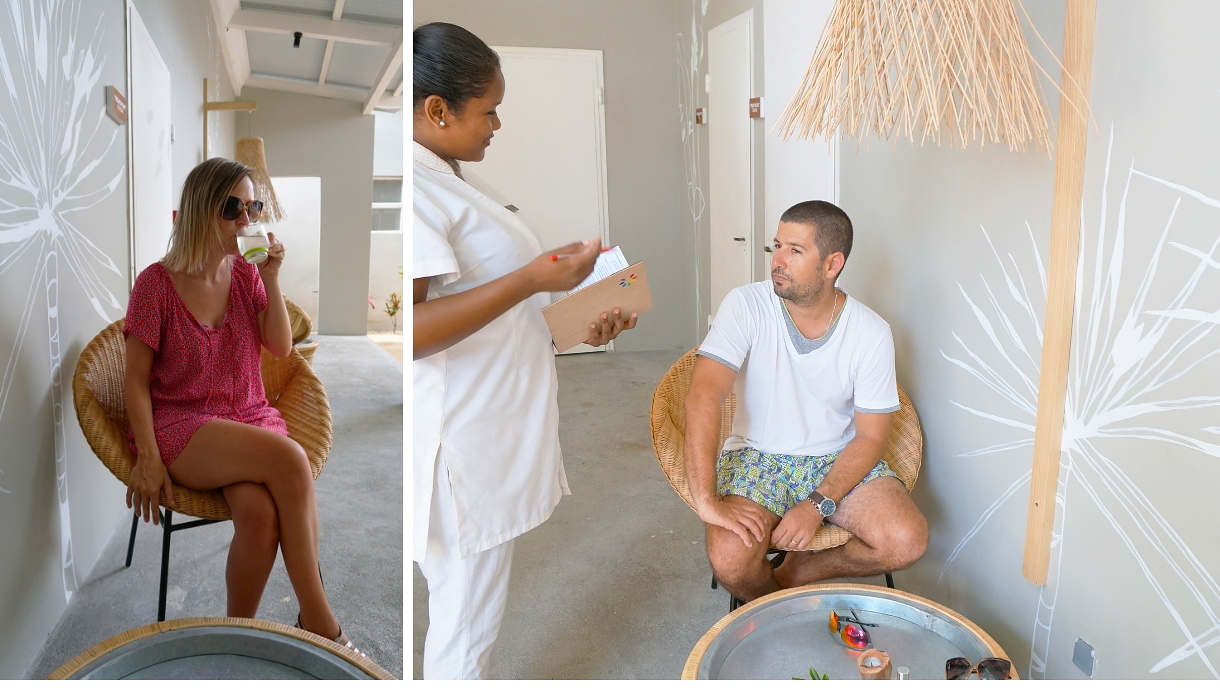 Then we are invited to do a scent test. This involves putting eucalyptus, rosemary and peppermint oil on our arms to find out if we have any allergic reactions. No problem and we can start the treatment.
We receive our treatments in the same cabin, each with the colour matching his 'chakras'.
First of all, we experiment with the Body Scrub Gourmand a speciality of the Seven Colours Wellness Experiences spa at Veranda Tamarin, which consists of a 30-minute scrub with a variety of products. We are first invited to choose one or more ingredients from the seven local natural ingredients: salt, clove sugar, tea, coffee, vanilla sugar, cinnamon sugar, coconut. Of course, seven as the seven colours of Chamarel or the seven main chakras. The number 7 is omnipresent.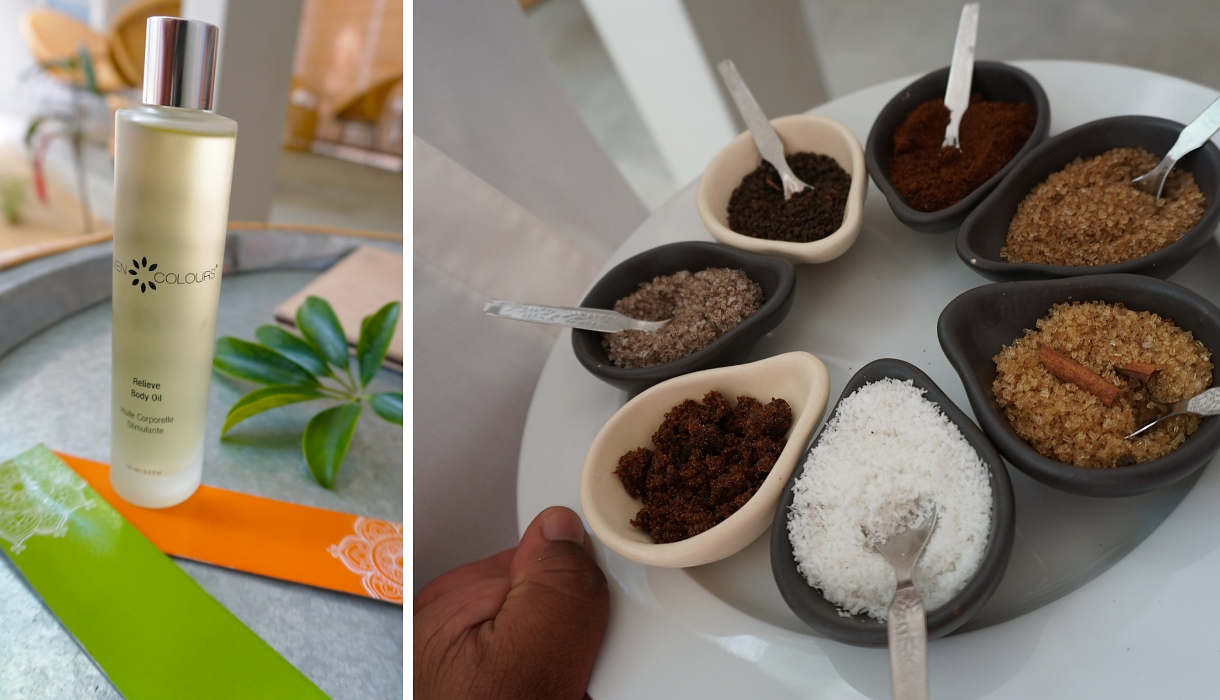 Everything smells deliciously good and seems very attractive. ! We let our senses guide us. Laurent choose tea, which is more draining, and coffee which is a stimulant (I am surprised at the choice… hihi) and me, vanilla sugar and coconut oil, which seems to me a much better idea.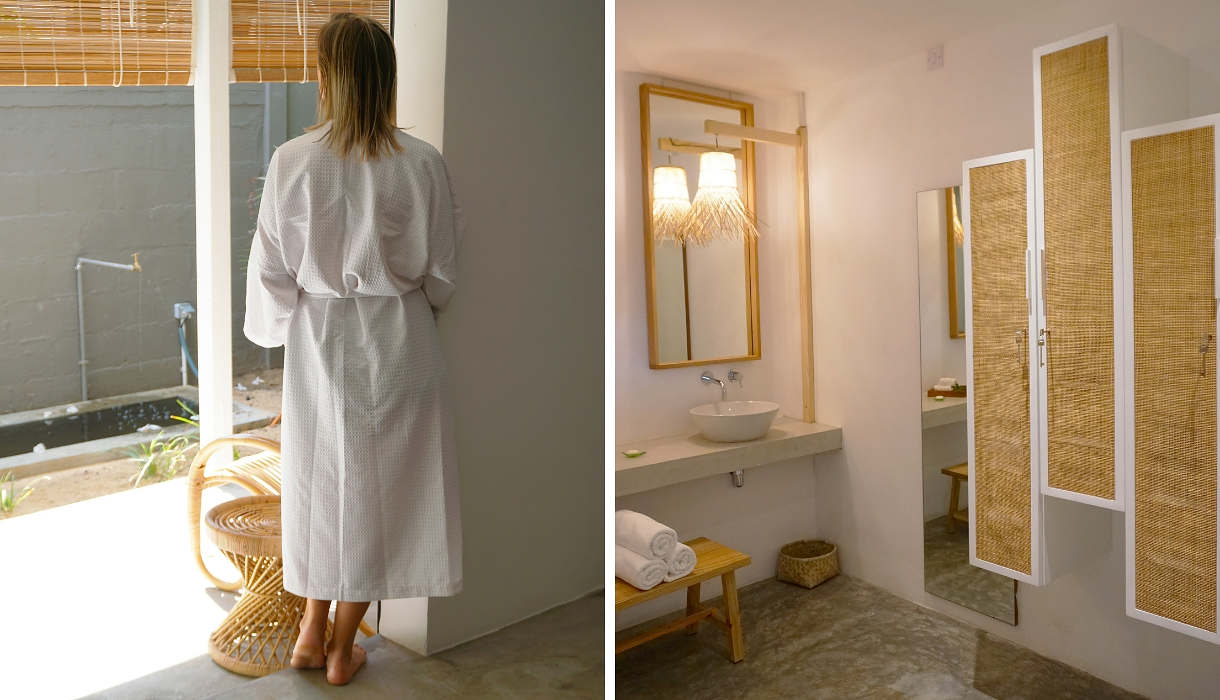 Laurent hadn't imagined that tea and coffee would slightly colour his skin. He therefore comes out of the treatment with a tan and a strong smell of tea and coffee. My choice being softer, I give off delicious gourmet smells!
We enjoy a moment to be pampered, in this hushed and zen atmosphere of the Seven Colours Wellness Experiences spa. Here, everything calls for the awakening of the senses and the return to oneself.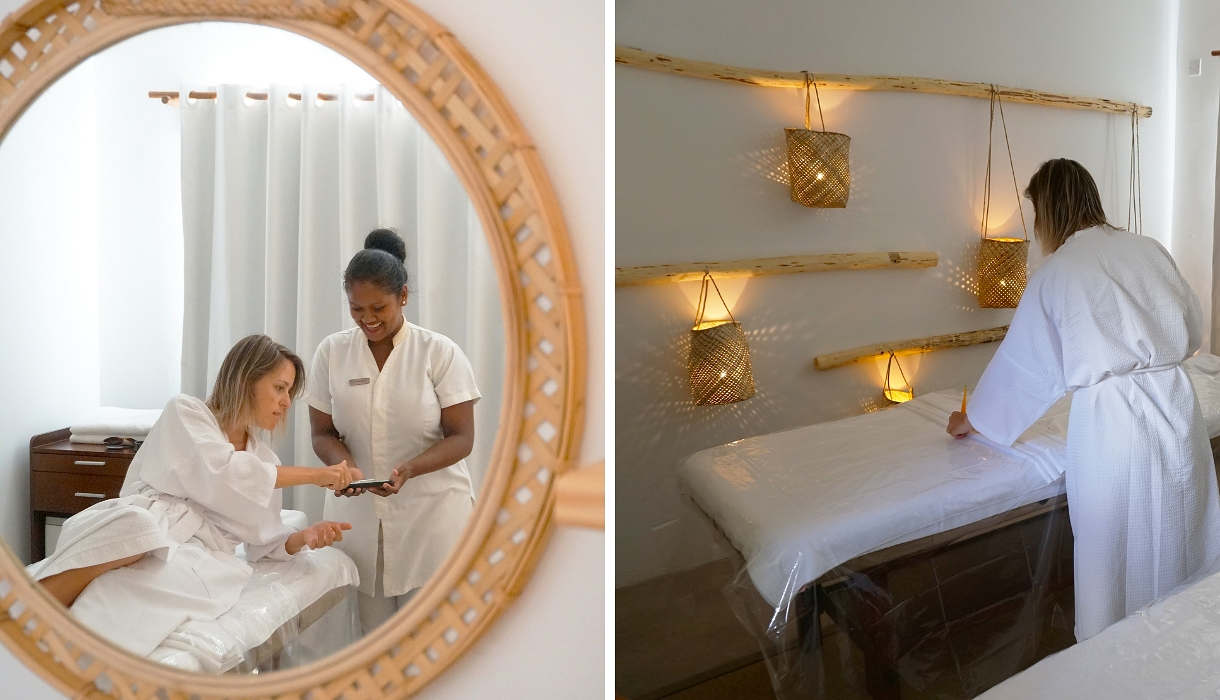 Colours generate emotions and well-being in us!
Les couleurs génèrent en nous émotions et bien-être !
According to Eastern philosophy, light – the primary source of energy – is broken down into seven colours, which resonate with our seven energy centres, called "chakras".

The seven main chakras are described as energy centres along the spine located at the major branchings of the human nervous system, beginning at the base of the spinal column and moving upward to the top of the head. Each chakra is associated with the energy of a certain colour, and is believed to influence or even govern bodily functions near its region of the spine.
Seven colors, seven chakras – that's where the name comes from!
Seven Colours Wellness Experiences focuses on harmonizing body and soul and revitalizing our being through the power of colour.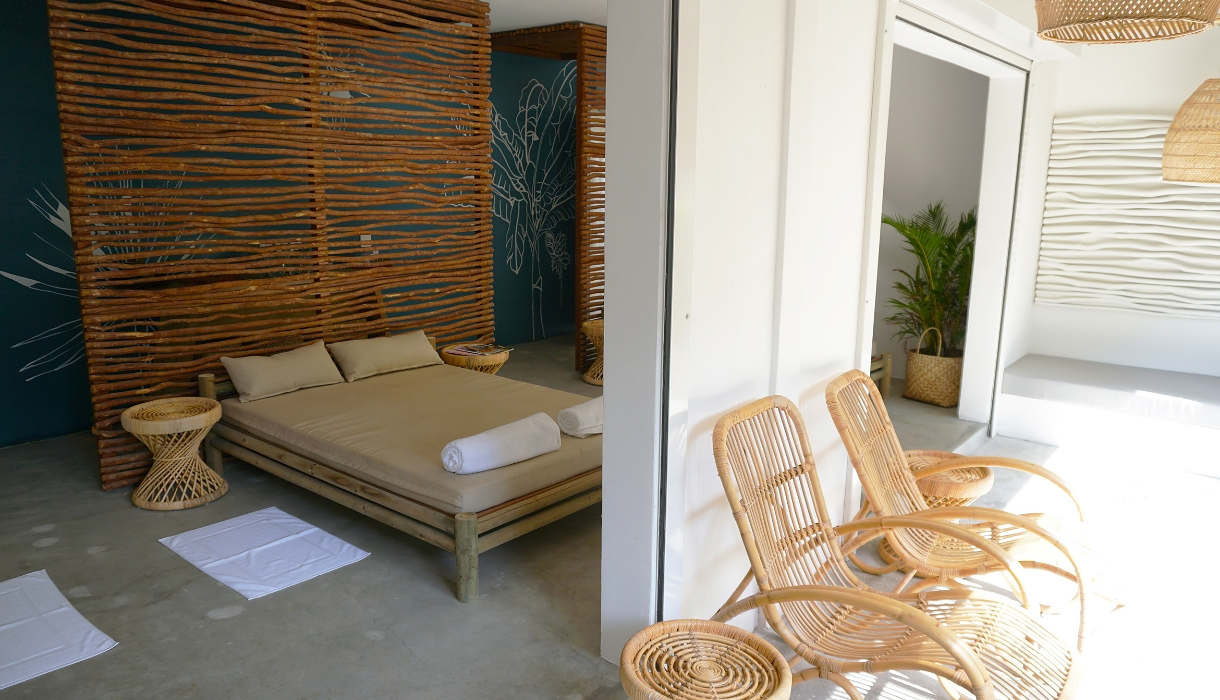 Veranda Tamarin's spa recreates an optimal energetic atmosphere, not only through chromo therapy lights, but also through aromatherapy, vibratory music, energized water and healing hands, for a perfect stimulation of all your senses and the harmonization of the chakras.
Our experience in massage
For the massage, we have chosen the Mauritian massage which uses massage techniques from the different cultures we have in Mauritius. Flavoured oil is used to relax muscle tension. The massage begins with points on the face, and then it is followed by the back on two occasions and finally the foot massage, also done twice. It is relaxing and invigorating at the same time… What a joy to spend this time together, without the children: an activity to do alone or in couple during your holidays in Mauritius!