Mauritius is not just about white sand beaches, a blue lagoon that stretches as far as the eye can see, and luxury hotels. Its mild climate, throughout the year, offers the opportunity to many to engage in outdoor activities in Mauritius. And what could be better in such fine weather than a good hike? The island is full of sites where nature abounds: ideal for relaxing with family, whether you are on holiday in Mauritius or resident. Here are some routes for your family excursions in Mauritius where the little ones can tag along.
Lion Mountain, ideal for beginners
This mountain whose shape recalls that of the king of the savannah is a must… Do not undersetimate its 480 meters, the mountain of the Lion will surprise you! Its reasonable height is perfect for a first hike and will delight your budding adventurers. We love its wild aspect, perfect for your family activities in Mauritius! Your mind will be challenged with its few climbing points. Once at the top, you can admire the island's largest bay, that of Vieux Grand Port, with its islets and the lagoon of Mahébourg. There will also be countless cane fields, a perfect setting for great photos…
Le Pouce mountain, perfect for a family stroll
Next step for your Mauritius family excursions… Le Pouce mountain! Its original form earned it its name… Culminating at 812 meters, this mountain lies between Signal Mountain and Pieter Both. Before reaching the mountain, you will have to walk in vast stretches of cane fields. The first part of its ascent is perhaps one of the easiest among the peaks of the island and is within reach of the youngest. The part that leads to the top is a little more complicated. What is good is that it is possible to picnic on the promontory located below the peak. Enough to recover strength to finish this hike in beauty! Once at the top, you can admire Port-Louis, Moka and part of the Plaine Wilhems.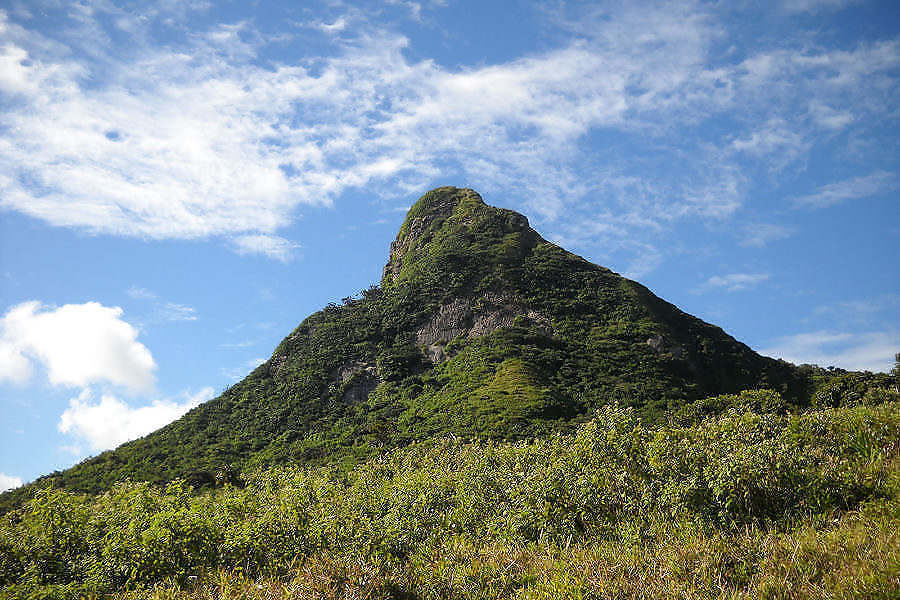 Le Morne Brabant is a challenge!
At 555 metres, the Morne is a UNESCO World Heritage Site. With its almost intact nature, whether you are on holiday in Mauritius or residents, its ascent guarantees you a return to the island's past. The first part of the ascent, of about 255 meters, will be done without difficulty by the children. Then the course becomes more abrupt and the most daring will be challenged to take the rope that leads to the top. The ballad will not be easy but this jewel of the south is full of rich flora and fauna. Once the summit is reached, you will have a breathtaking view: the lagoon of the Morne as well as the island of Benitiers.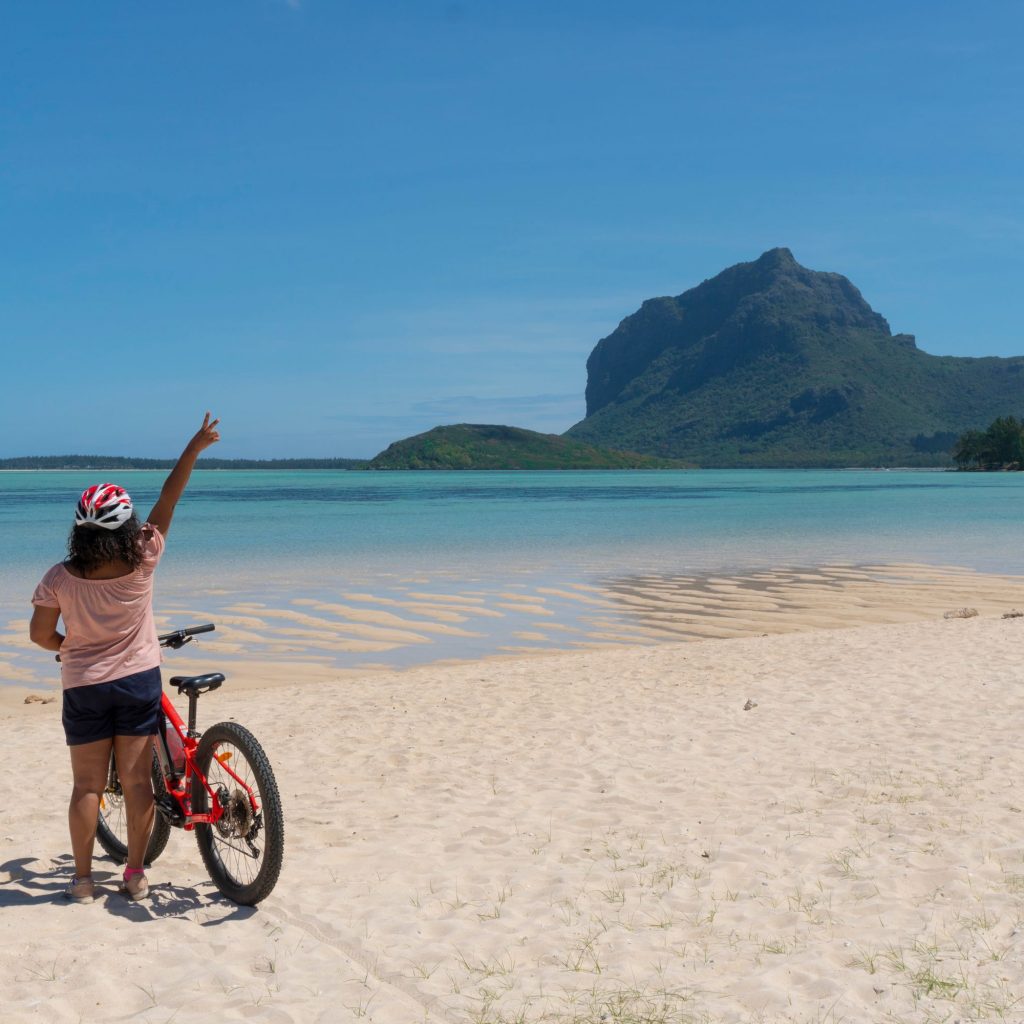 Some tips for successfully introducing the family to hiking
A family outing can quickly turn into disaster for several reasons. Here are some tips to avoid this:
It is essential to consult weather forecasts!
To prevent your family activities in Mauritius from turning into a mud bath, you must ensure that the weather is mild. It would not be pleasant for you and the children to walk muddy paths and slippery stones along your way to the top. In short, to avoid the possibility of falls, one should consult the weather trends. Fortunately, in Mauritius, it is unlikely that you will encounter this kind of problem!
It is also very important to get to know the obstacles of the courses
Hiking can be a real challenge, even more for your children. To avoid cold sweat or dizziness during your family activities in Mauritius, you need to take information from a guide about the obstacles you will encounter during your ascent.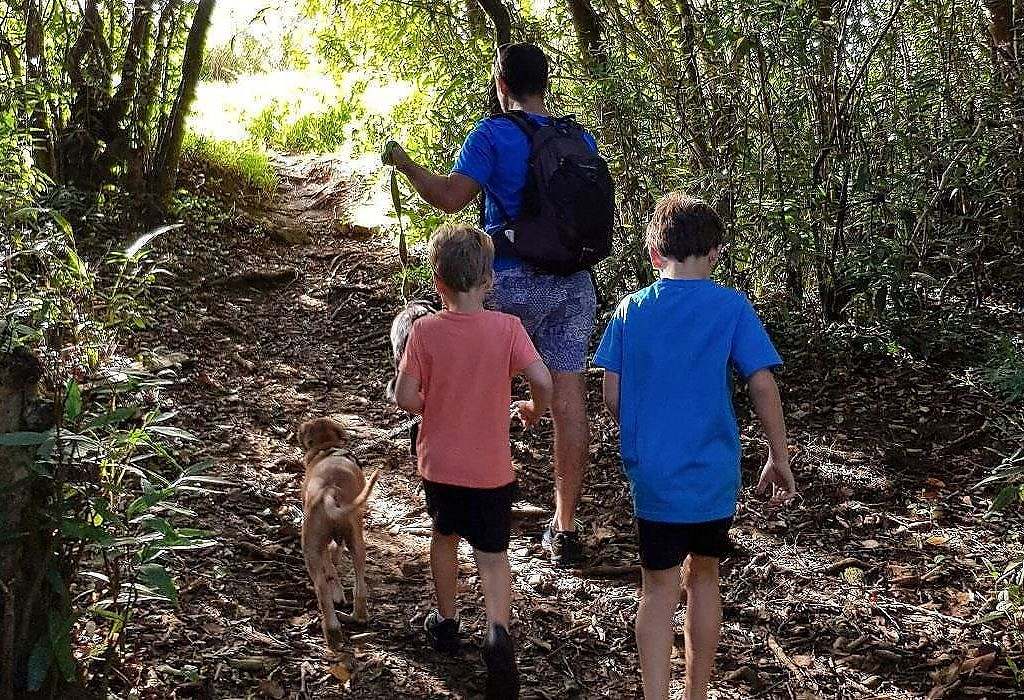 Knowing how to adapt the hike according to the age of the child
The adult plays a determining role in this process: During your excursions in the Mauritius family, it is necessary to take easy routes to get the child to take a liking of hiking. Start by taking him to hills to show him the reflexes to adopt, so that on D-day, the child will already have experienced this type of situatiom. Before you start your journey, state the safety rules and make sure your children understand them from time to time.If the route seems too long for your toddlers, you should expect them to finish the hike being carried by you.
Being equipped remains essential
One of the best things to do is to equip your child with a stick so that he can find support points and avoid falls. Buying shoes with notched soles is a good investment if you want to do several hikes. The goal is to be comfortable in movement and effort. The ideal shoe is waterproof and holds the ankle well. The whole family has to be equipped to avoid injury. Moreover, in the backpack of the knowledgeable hiker, there is a whole lot of things:
Spare laces
A whistle to be spotted
A torch in case the hike ends later than expected
A blanket in case of injury
A first aid kit equipped with bandages, disinfectant, scissors, splinter tweezers and painkillers.
Plan food and water supplies
Making long journeys makes one hungry! It is therefore necessary to plan something nourishing for the picnic as well as the snacks during your hike. Give preference to something consistent like carbs. The most important thing is water. Effort requires a lot of energy so save water for everyone, especially if your hike takes place in summer.
Things to avoid at all costs
Do you want to make your family trips to Mauritius a success? Above all, do not tackle courses that are too hard so as to spare the youngest: The Piton de la Petite Rivière Noire and Pieter Both are therefore options to be excluded! Also, you should not load the child with a heavy bag so as to not disgust him for the rest of his life of hikes. Also, do not make him wear new shoes for the course. Make sure the children have already worn their shoes a few days before the hike to avoid any kind of injury.