A perfume of millennial China
If there is a particularly authentic district of the deep Port Louis, it is certainly China Town, which, as its name suggests, is the Chinese district of the capital. To start with, I'll tell a few words about the history of Port Louis. The first Chinese arrived in Mauritius in 1745. There were then several successive waves of immigration of peasants fleeing their native lands to settle in Mauritius, considered as a land of welcome. The most recent immigration dates from the 1930s to the 1950s, when some fled the communist regime. This recent immigration sometimes offers the happiness of meeting nice grandmothers in blue Mao costume in the streets, some of whom only speak Hakka, a Chinese dialect.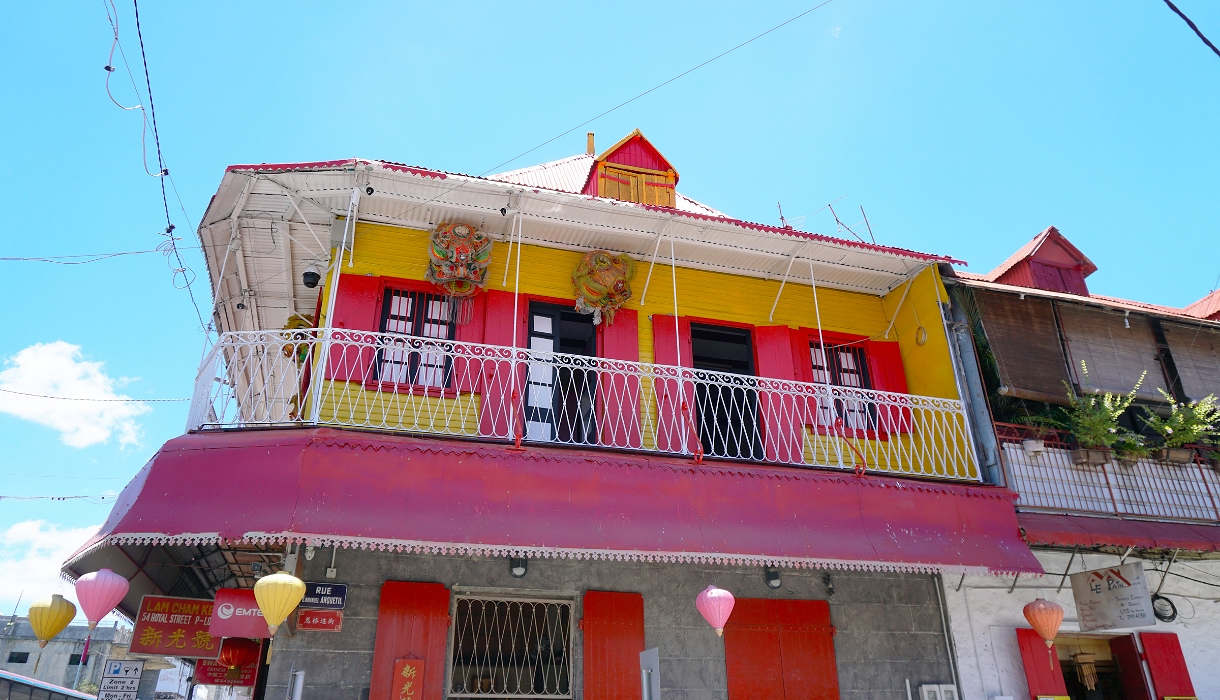 The gradual construction of a Chinatown near downtown Port-Louis allows these skilled workers to start small businesses, tiny dark retail shops, which have gradually given way to blazing new generation buildings.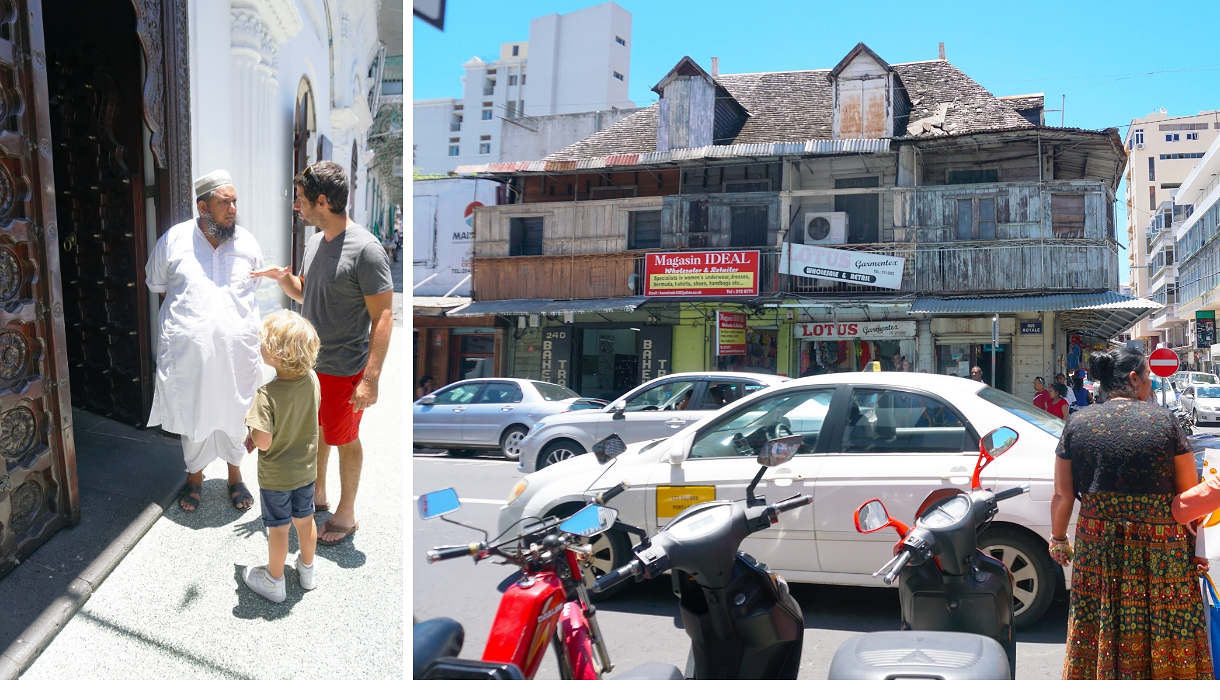 After a long period of wealth and prosperity the era of retail and the associated credit trade then started to decline and China Town gradually lost its former glory. This is due to the new more profitable and less constraining professions at the reach of the younger generations and also because of the implementation of supermarkets in Mauritius. Many of the brightly coloured 'la boutik sinwa' (Chinese shops) were then abandoned, gradually leading to the decay of the whole district. But what about the status of China Town nowadays?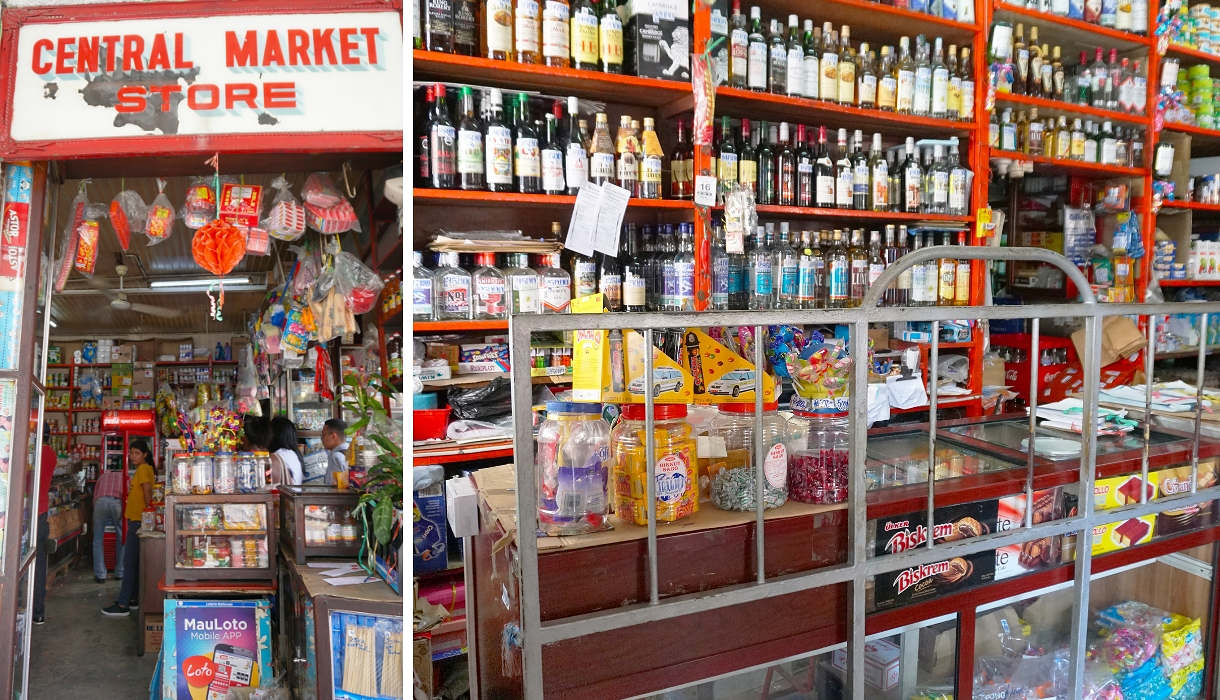 The art at the rescue of China Town
So here we are on our way to discover the new China Town. At the first contact with these old paved streets of Port-Louis, we were impressed by the fantastic work carried out by the New Chinatown Foundation and other volunteers to restore its image. It is through art that they have bet to remedy this sad situation and restore some abandoned places.
This is how martial arts associations have placed garbage bins in the streets for waste sorting. The walls of shops, stores and other boundary walls are painted in bright colours and are nicely decorated. Foreign and Mauritian artists spare no effort to give a unique and attractive touch to these places. These volunteers rely heavily on culture to promote the place and attract visitors to Port-Louis. We had the chance to see them at work and to exchange a few words about their motivation and future projects.
Since the implementation of this initiative, we have noticed that there is a stronger sense of security in China Town than in the rest of Port Louis.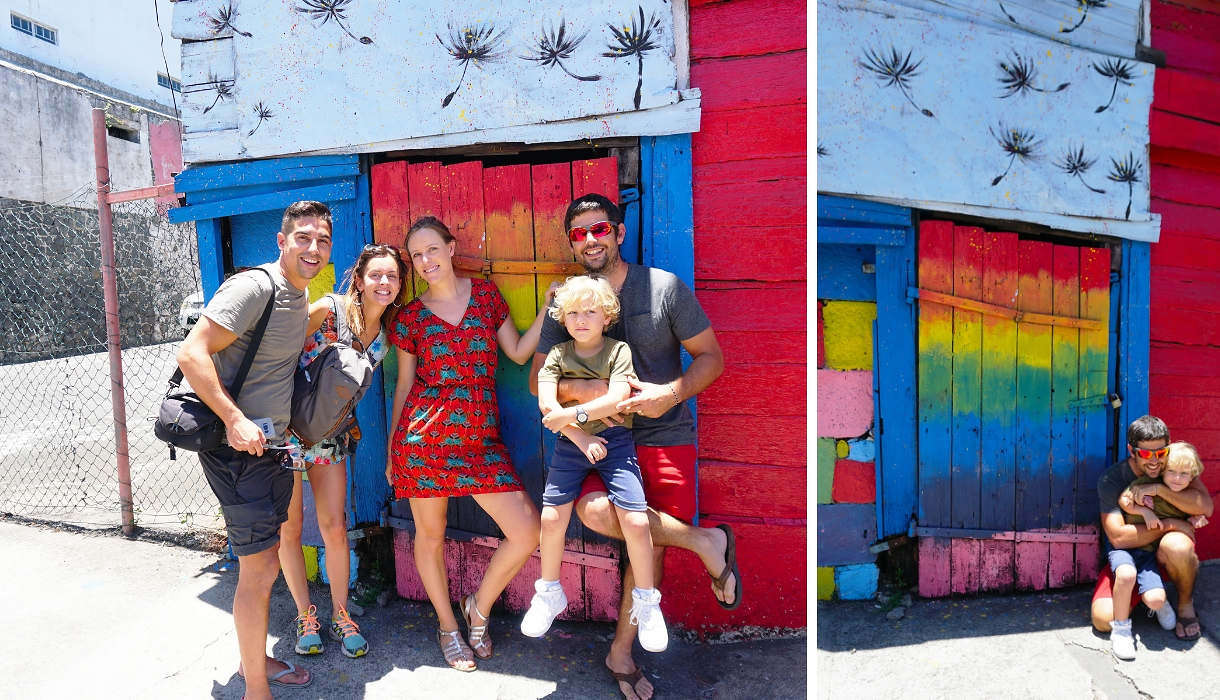 You really have to walk and dare to venture into these narrow streets lined with buildings with beautifully decorated facades in order to discover all the little treasures that these places hide: Old obscure hardware stores, fragrant Chinese pharmacies, tinsmiths, small gargoyles where you can taste Chinese noodles or dumplings…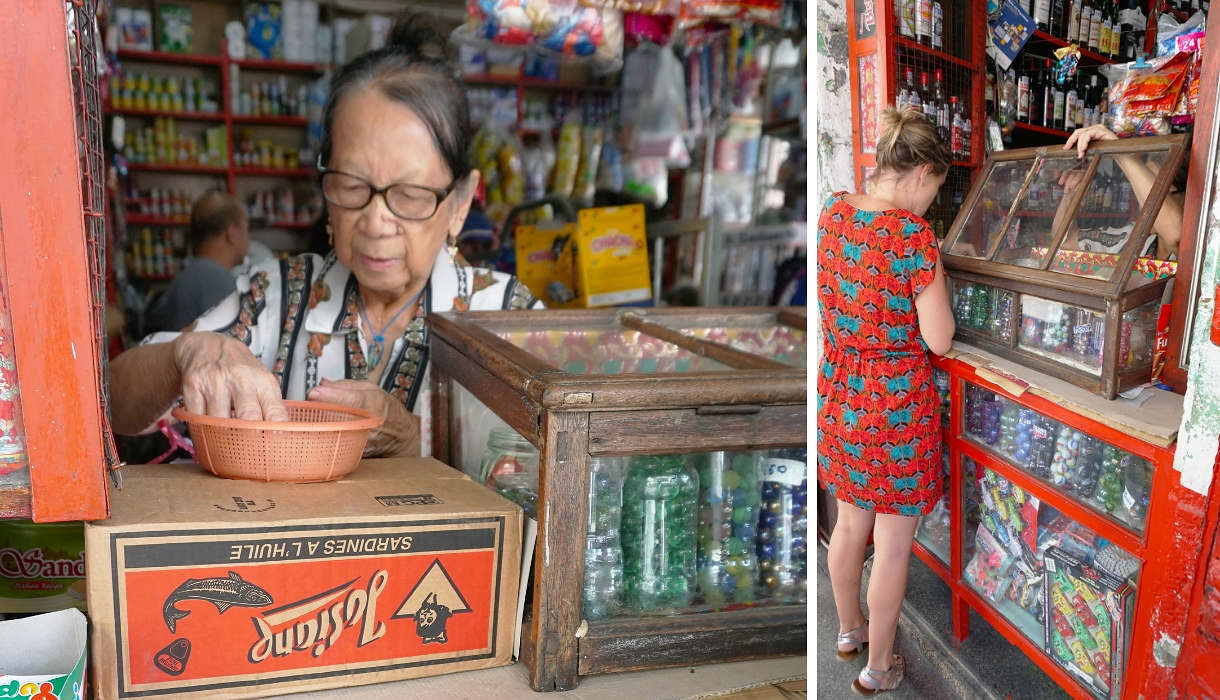 It is an abundance of Far Eastern perfumes, deities and incense, old buildings where families live around the open air kitchen. Have yourself read about your future at Mrs. Kwok's, pray to your ancestors in a small pagoda, visit the Chinese Immigration Museum…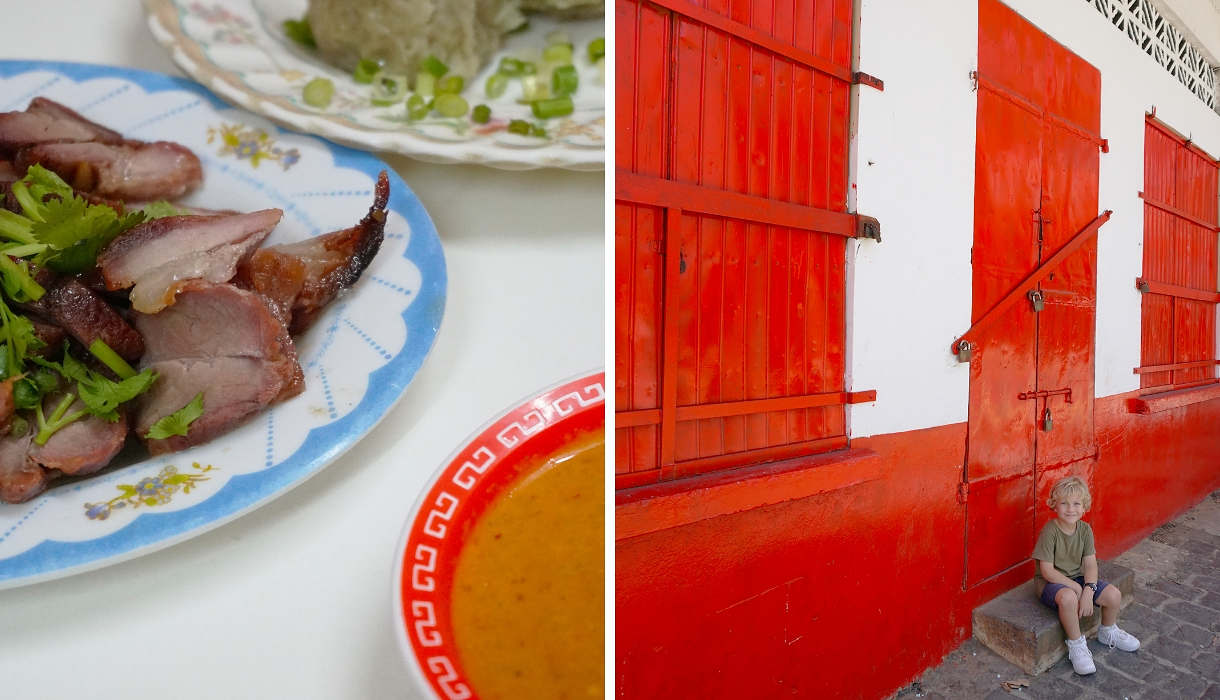 Once again, Laurent will be delighted to guide you through the authentic China Town in Mauritius.
Porlwi, (Port-Louis) and its patronage
Old Port-Louis is undergoing a metamorphosis. Not only is a group of volunteers devoting time to the revaluation of Chinatown, but for the past three years, our beloved capital has hosted a particularly interesting event that has revitalised the city. It is the 'Porlwi by light'.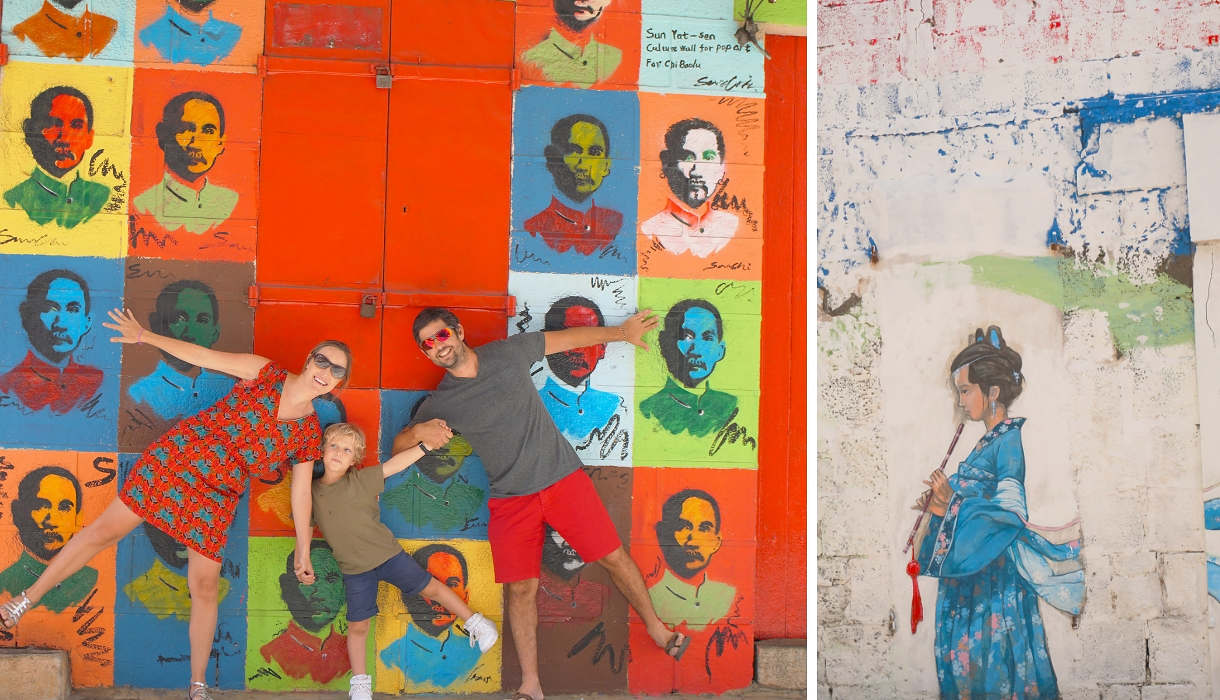 'Porlwi by Light' is an annual festival with a cultural, touristic, educational and socio-economic vocation that showcases the innovation, heritage and wealth of the country through creative and unprecedented performances and art installations, explains the official website of Porlwi by Light.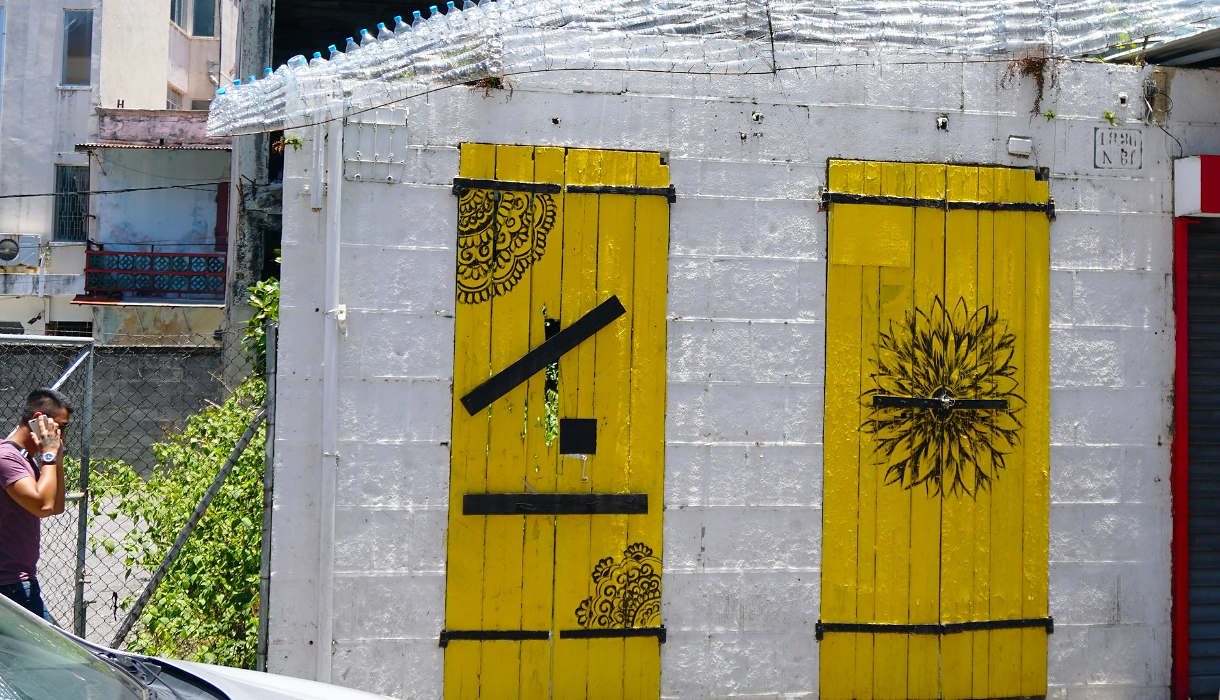 It is a cultural crossroads that presents a diversity of all art forms, a history festival in the streets of Port-Louis. In recent years, this very ambitious and extremely popular project has attracted many Mauritians and travellers and is helping to revive the old capital of Mauritius. And it is the associations like those of China Town that maintain the restored and valued places, with its open-air art galleries.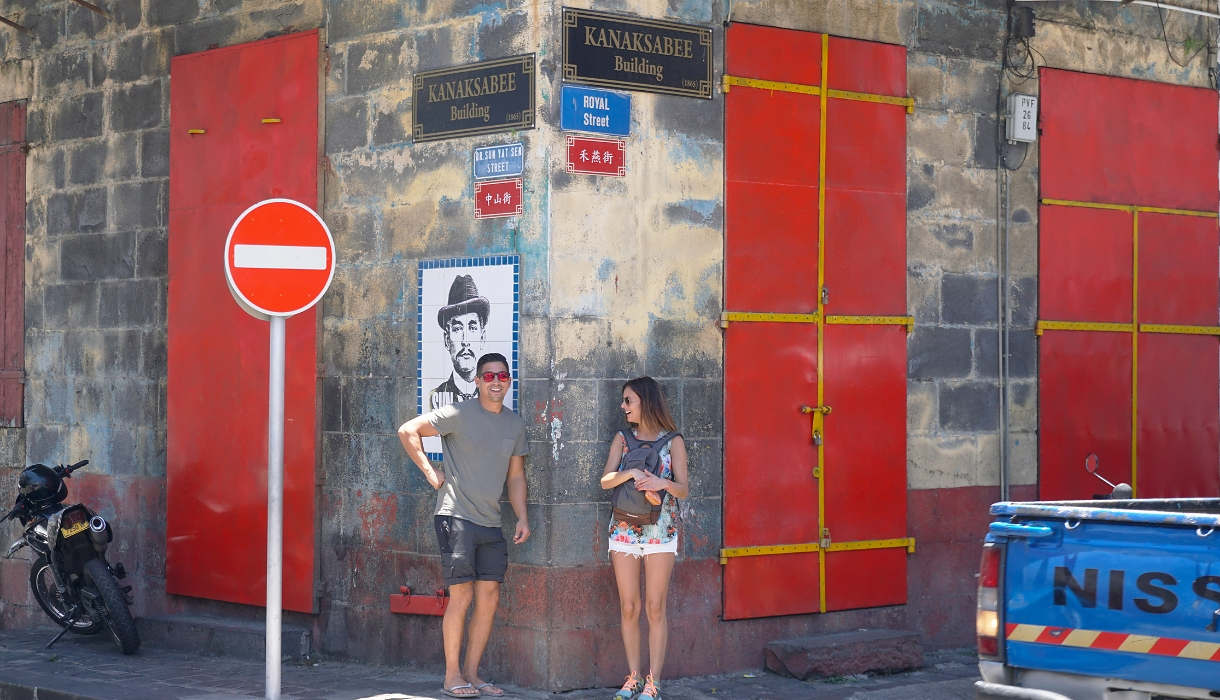 Laurent and Explore NouZil will soon offer a guided tour of Port-Louis to discover these narrow streets full of history, as well as the famous bazaar and China Town. He will be delighted to accompany you and share with you his passion for this wonderful capital built under the French occupation era and which has been marked by successive colonisations. We will discuss this in a future article on the activities proposed by Explore Nou Zil.