A fantastic day to discover the wild South
Our friends Anne-Sophie and Pierre are on holiday in Mauritius. It is an opportunity to impress them by showing them the different facets of our beautiful Mauritius island. For this beautiful sunny day, we have chosen to take a long family walk: it will be a simple but "mari bonne" (excellent) activity to discover Mauritius far from the beaten tracks. 
From 9am, we leave for Le Morne for a picnic breakfast on the public beach of this charming little fishing village facing a quiet lagoon. Food takes on a special flavour under the shade of this majestic mountain with its steep relief, which still bears the stigmas of a painful past.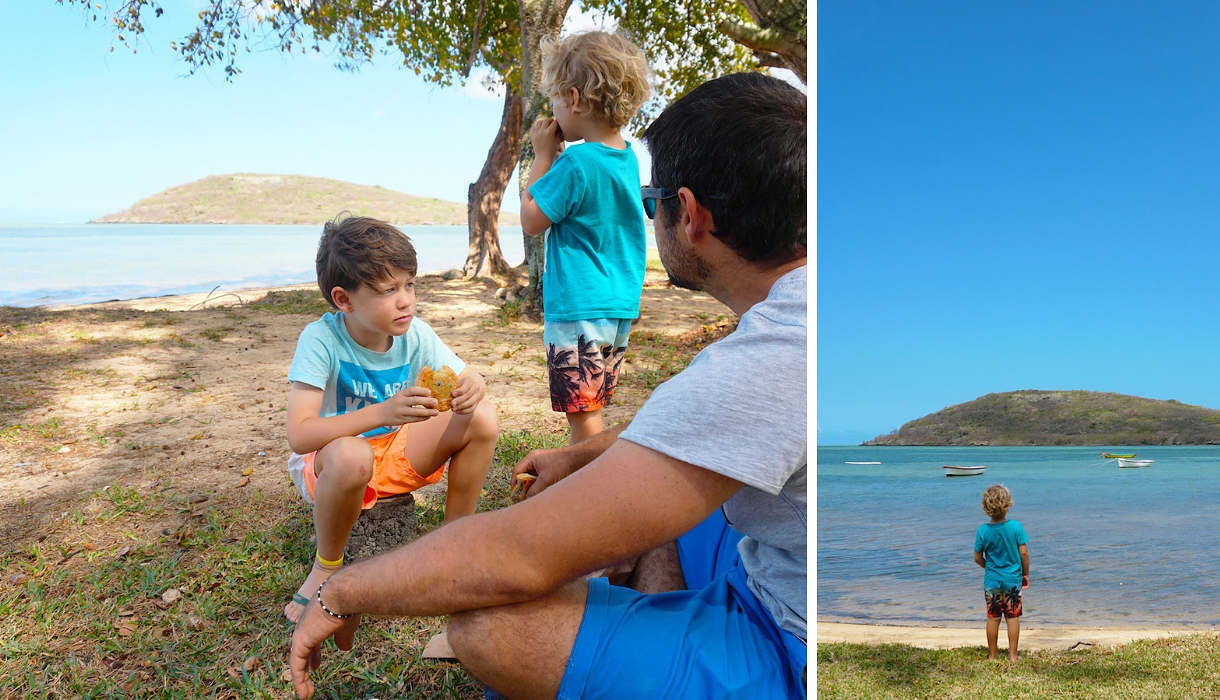 A symbolic high place of the slave rebellion, listed as a UNESCO World Heritage Site, the Morne Brabant Mountain rises to 550m. The most sporty, guided by Laurent, can discover it by a supervised climb and admire its endemic vegetation and in particular the Trochetia Boutoniana, a unique specie in the world that we will be the subject of a future article. A must if you have friends on holiday in Mauritius or for Mauritians who want to discover their island: the view from the top of Le Morne is breathtaking!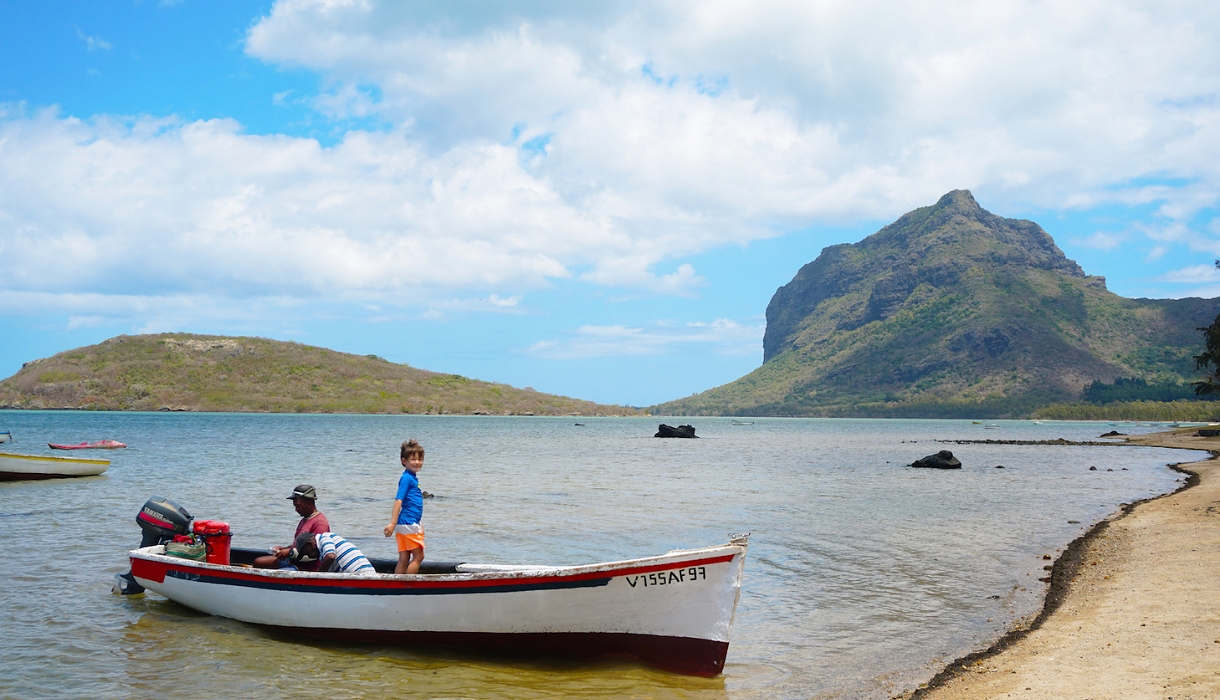 The children's new friends
This is an opportunity for the children to meet those from the village, including Yanis, Riana and their older sister. A #climbtoyourtree challenge is organized where everyone demonstrates his agility amidst complicit laughter.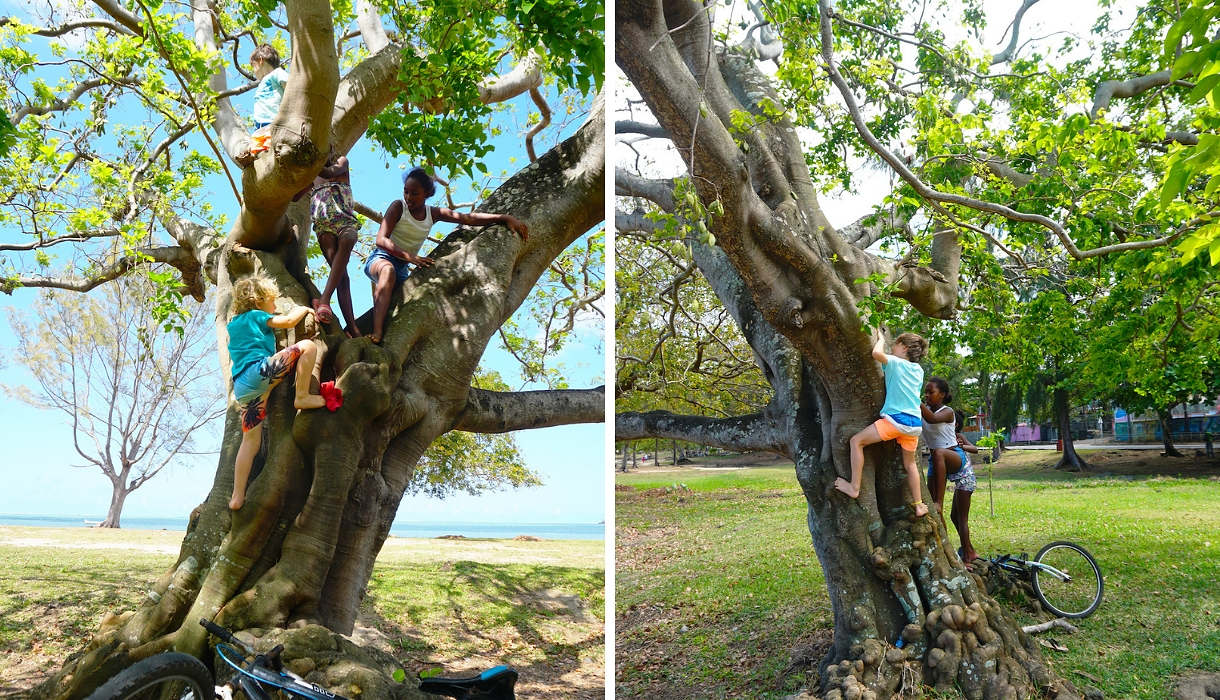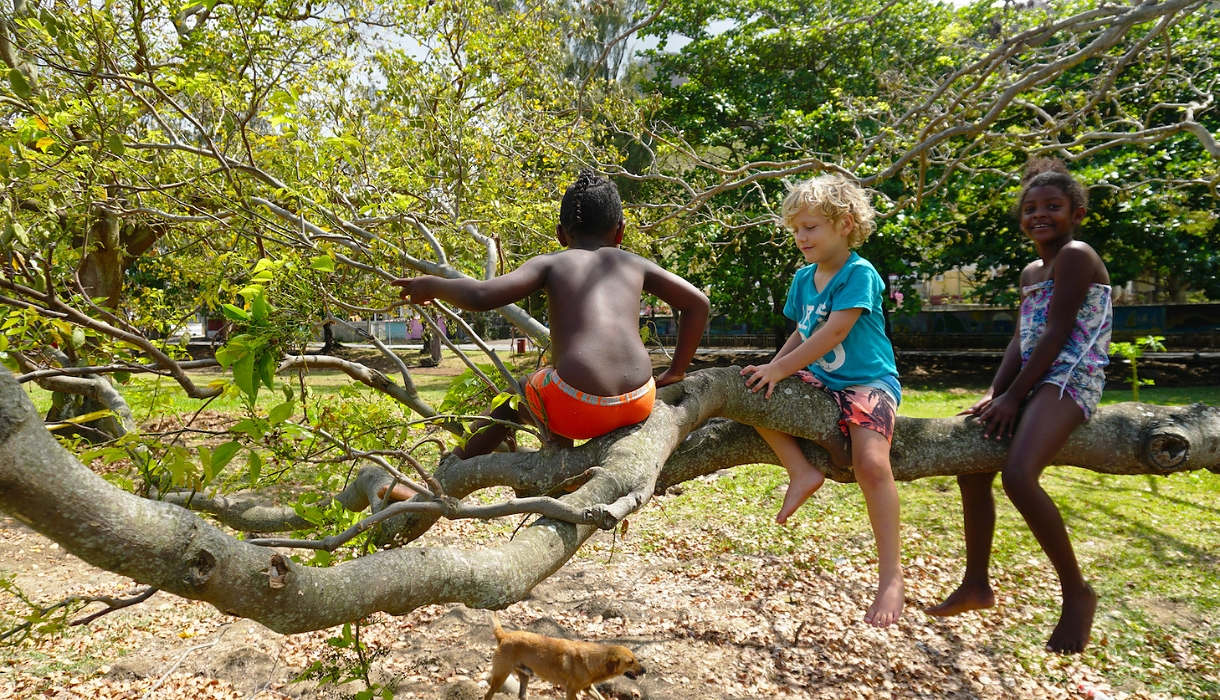 This ability of children to ignore differences and sympathize is fantastic. This day of family activities promises to be full of surprises! 
Lewis, the "banian "
The village of Le Morne is a quiet place that encourages you to take a stroll along its landscaped beach. We meet Lewis, a banian (fish dealer) for the last ten years. Every morning, the village's fishermen bring their catch of the day to Lewis who sells the fish in whole or in pieces.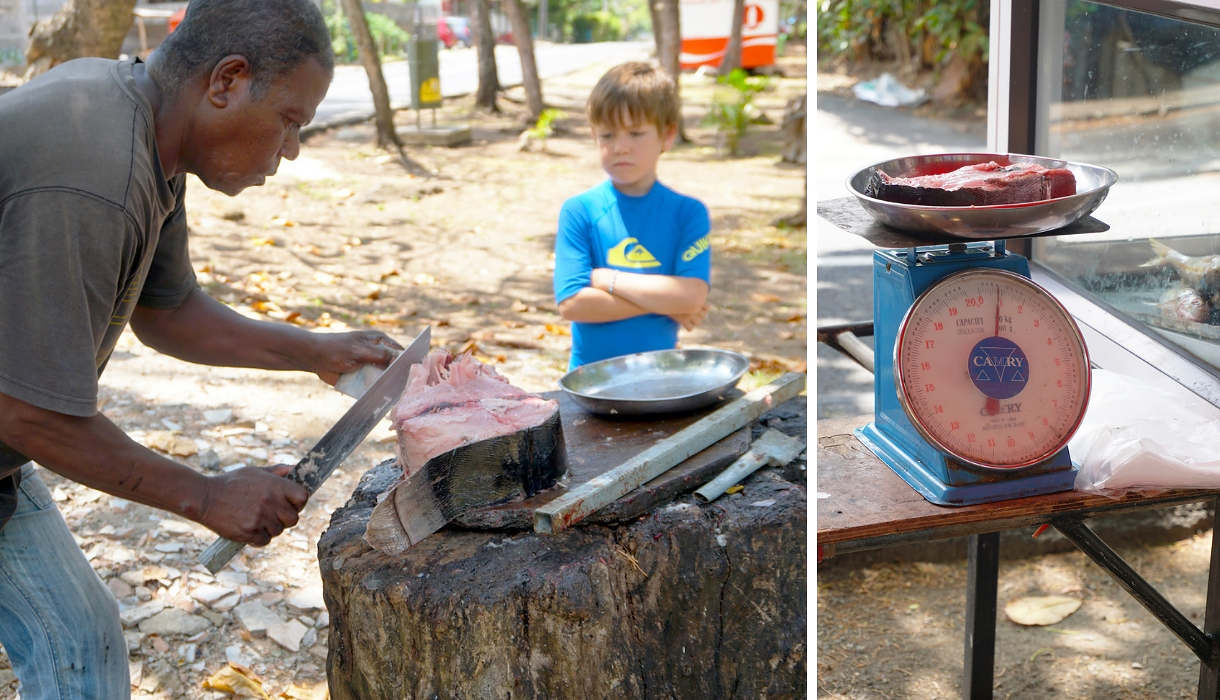 Lewis is located along the busy road where regular buyers, as well as tourists, stop to enjoy a slice of lagoon flavours. On this particular morning Russian tourists set their sights on a magnificent fresh tuna just out of the water. We enjoyed playing the interpreters as Lewis does not speak English. And it was not long before our Russian tourists savoured nearly 4 kgs of absolutely delicious tuna!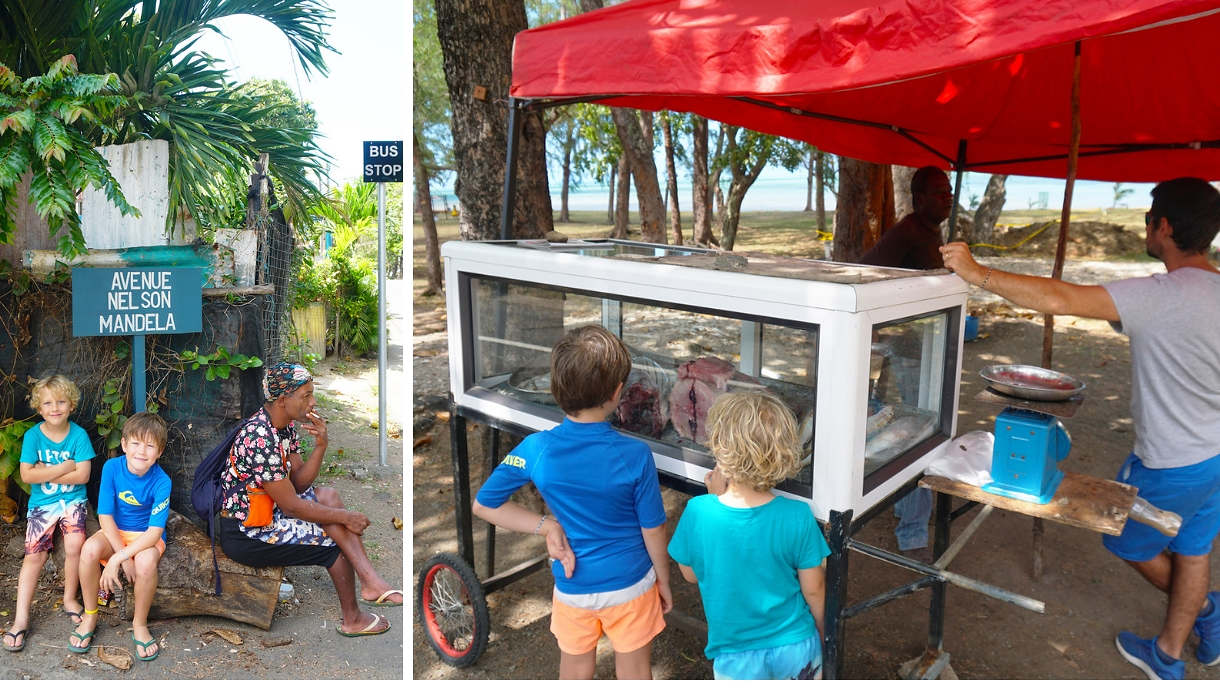 Discovering a delicious mixed cuisine
In front of Lewis' trailer, we discover a canoe cut in two in which another inhabitant of Le Morne has set up a simple restaurant and local cuisine area.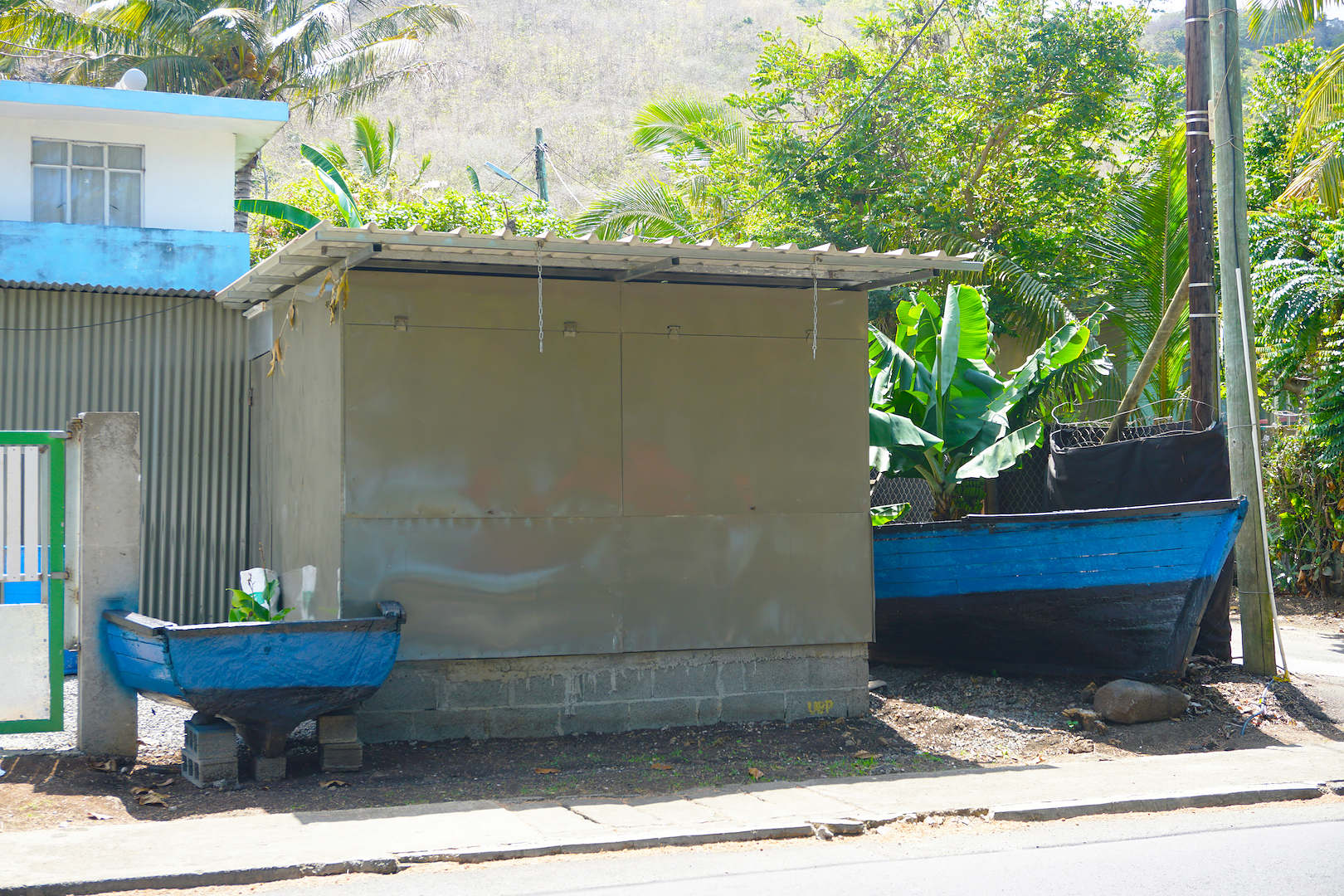 You can even bring your own fish purchased from Lewis to have it prepared. This is an opportunity to discover the wide range of Mauritian cuisine, a perfect blend of European or Asian origins where spices enhance sweet or salty flavours. All influences, whether Chinese, Creole, Indian or French, are found in local recipes: the discovery of Mauritius is also made by the taste buds. Asian Briani, Chinese fried meatballs or rice, Indian curry or deer stew, the cuisine is without borders. The colonial heritage has left us the traditional tea time, just like rice, a staple dish, proud of its Indian origins. Laurent will be happy to guide you and your friends on holiday on the colourful roads of Mauritian cuisine.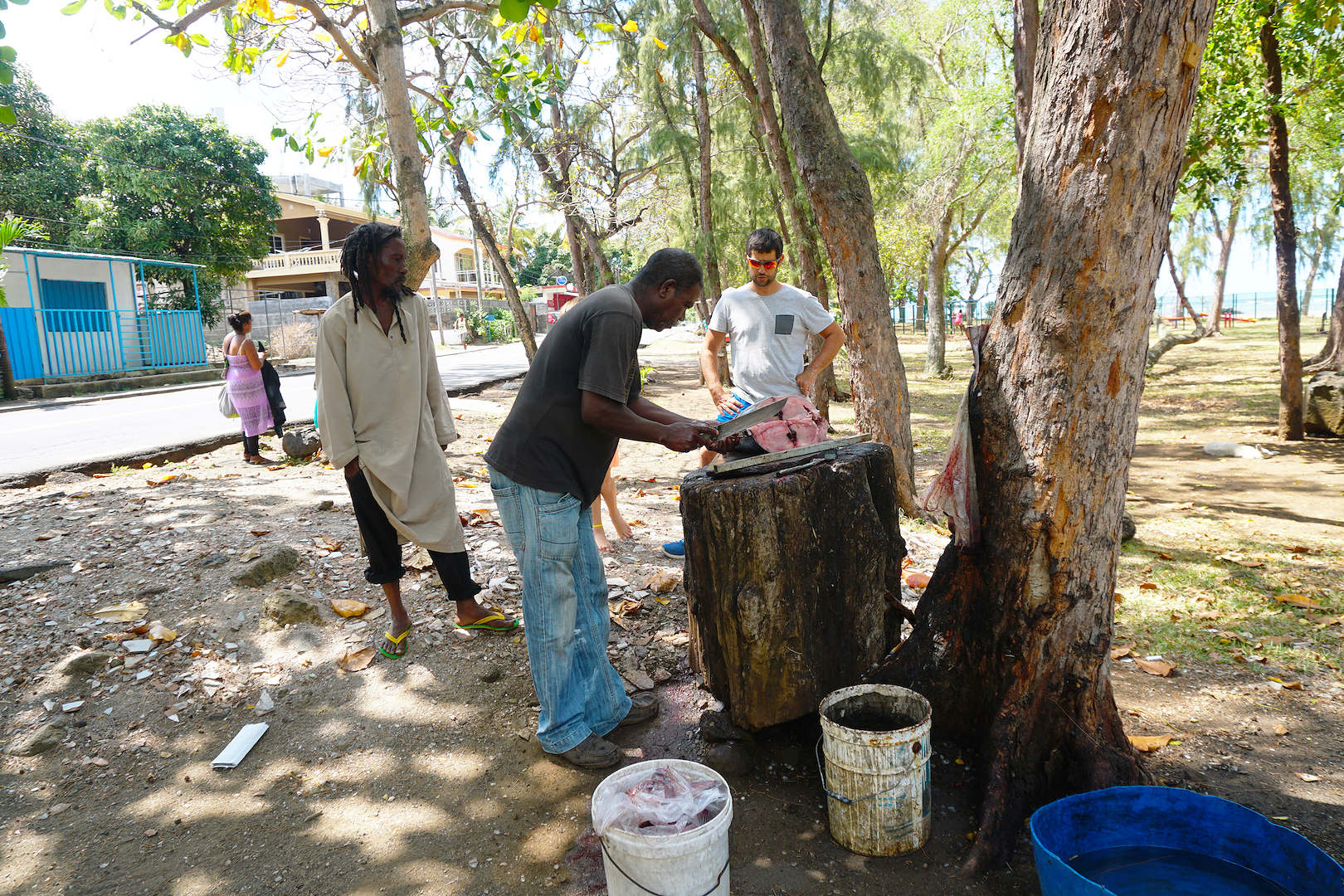 La Prairie, the gentle stopover
It's time to get back on the road, heading for La Prairie, a delicious beach lined with exuberant herbs, before reaching Baie du Cap. This is a real opportunity for a family activity at the discovery of superb multicoloured fishes and the picking up some shells and pieces of mother-of-pearl brought back by the sea.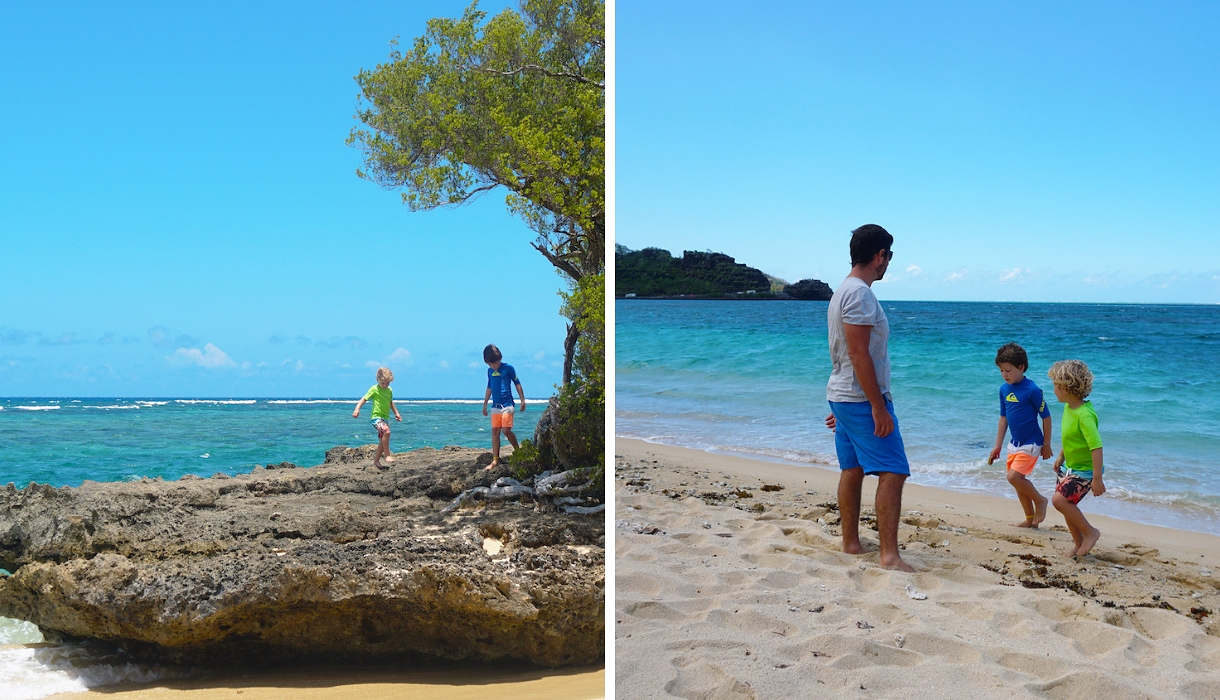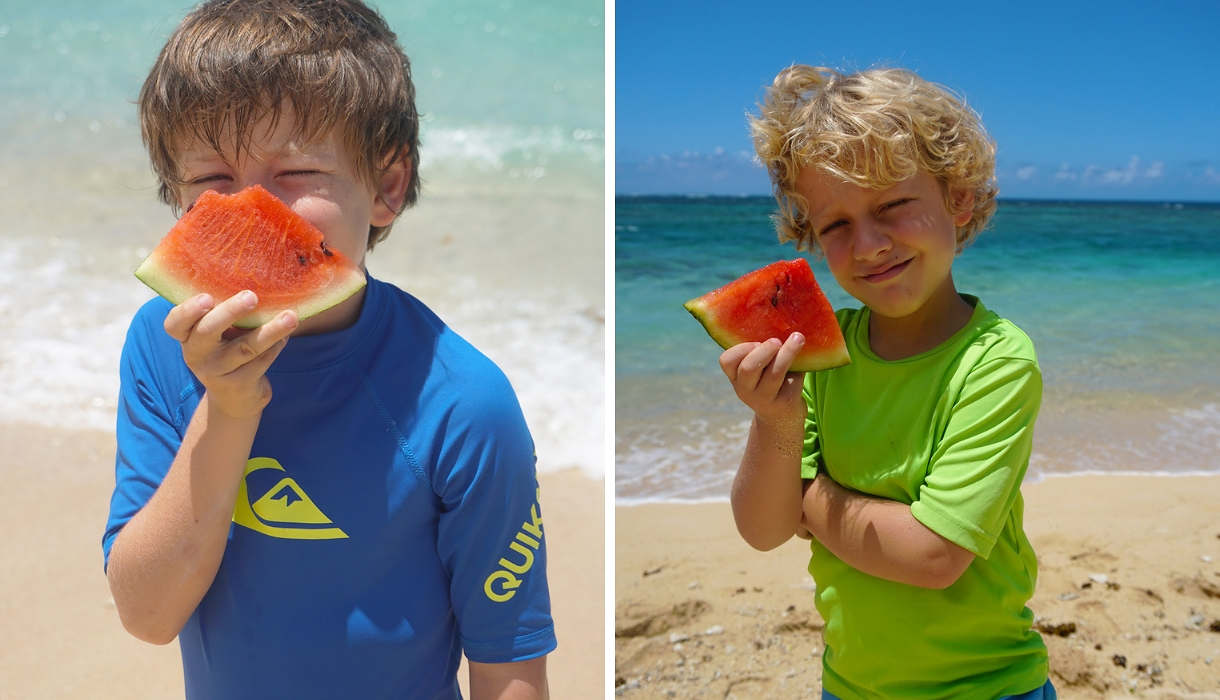 On a small deserted beach, children can enjoy snorkeling. This safe activity, within everyone's reach, is performed by many boaters visiting Mauritius. Mauritians going at sea are also fond of this activity, especially since there is no age limit, our children, Raphael and Victor, have been doing it since they were three years old. Practiced in the lagoon or just after the reef barrier by the most adventurous, snorkeling allows a surface swim as well as a gentle immersion to better admire the magnificent seabed where corals and multicolored fishes live.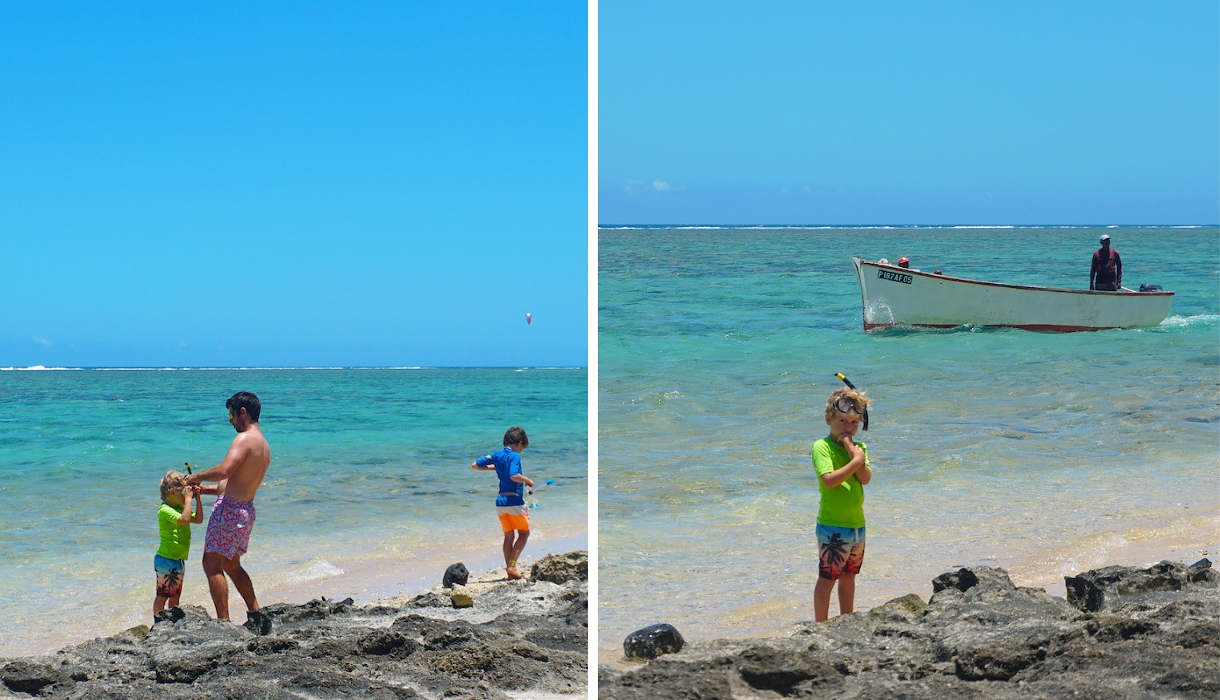 The most spectacular of the sea excursions is probably to see the dolphins in their natural habitat at Tamarin and Flic-en-Flac. This is an ideal plan for you and your friends on holiday in Mauritius. 
Continuing our trip we headed towards Black River where we had lunch in Vanilla Village's magnificent shaded garden. It is a restaurant that I recommend for its impeccable service, its tasty local dishes and its hearty salads.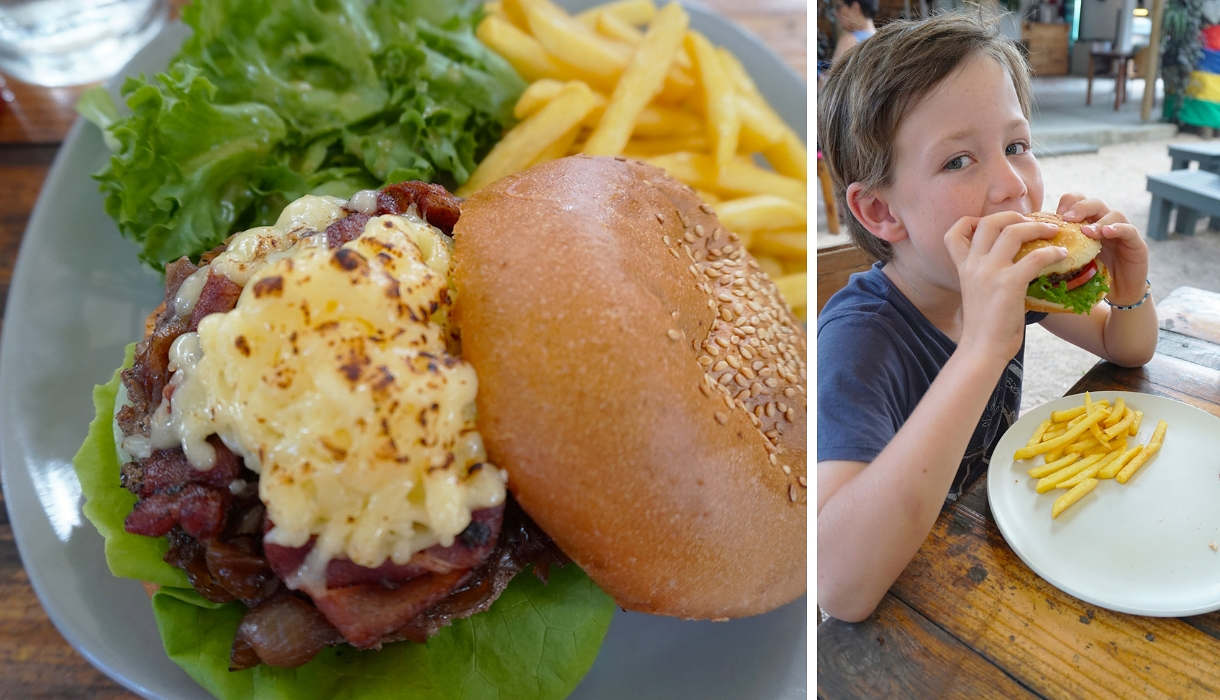 This outing made up of history, beautiful sceneries and pleasant encounters, remains one of the bests activities to be done with the family in Mauritius.